Highland dancing is a great way to combine fun, fitness and friendship. The Garrick-Stewart School of Highland Dancing offers many different types of activities for students to take part in. For the more serious, there is competitions and exams. For the less serious there are performance opportunities ranging from traditional highland to contemporary routines. Of course, if you just want to come to class for fun, fitness, or to meet people with similar interests, that's OK too!
Competitions

Competitions are a great way to meet dancers from outside the Garrick-Stewart School. There are plenty to choose from for all levels ranging from small friendly local competitions to major Championships.
Garrick-Stewart dancers frequently travel interstate to compete in New South Wales, Queensland, Victoria, Western Australia, Canberra and Perth. There have even been dancers travel internationally to compete in the UK and US with great results including Championship Placings!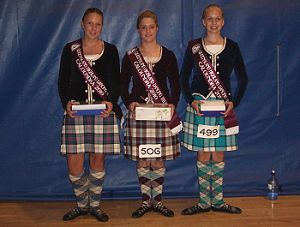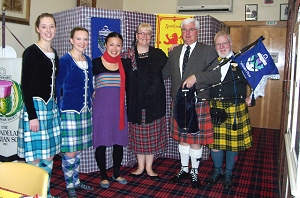 Performances

The school has performed at several major events, as well intimate private events. Some of the more notable events in recent years include:

The Wiggles

Scotland the Brave
Po's Kitchen
Anzac Day Variety Show
Robbie Burns Day celebrations
The Variety Bash launch
We have also done themed shows, with previous themes including Wild Wild West, Pirates and Cabaret.

Tattoos

Several dancers from the school have been selected for the Australian teams that danced in international Tattoos in Edinburgh, Russia, Oman, Switzerland, Nova Scotia, and closer to home, Sydney.

Exams

For students wishing to progress their dancing and maybe one day become a fully qualified highland dance teacher, the school offers examinations through VSDA and SDAA. Exams are not compulsory but offer a great way for students to build their dancing skills and confidence.